Ergonomic
dual probe

for whole-body scanning.
Dual probe technology enables effortless scanning without switching probes between or during exams. It is designed to help you see more detail with no compromise on image quality–either deep in the body or just below the skin.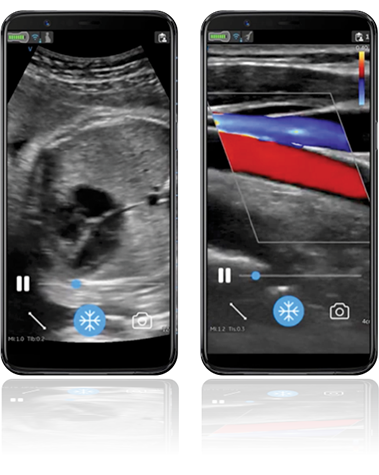 Clear images.
Informed decisions.
With exceptional images at your fingertips, you can quickly decide next steps1 and make fast treatment decisions. Save your patients time with accurate referrals and minimize the need for costly invasive procedures.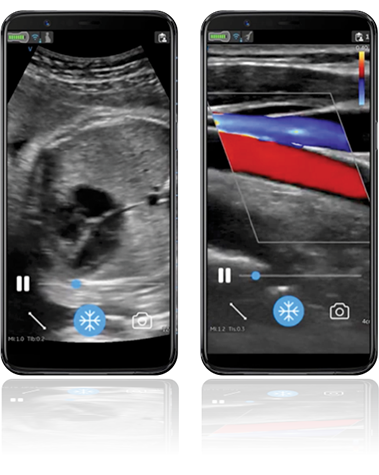 With
SignalMax™ technology,

you don't have to compromise image quality for portability.
Vscan Air's dual probe uses the same piezoelectric transducer technology as GE Healthcare's leading ultrasound brands. This means each side of the probe is tailor-made for the task for which it is designed.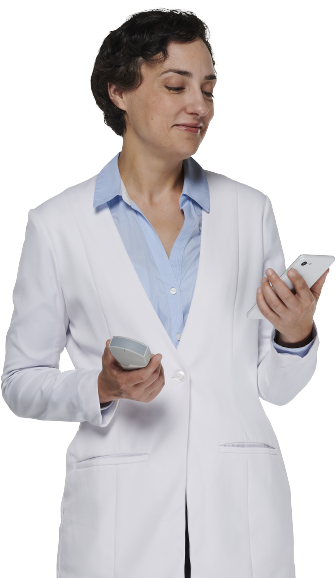 Support from
first scan

to confident use.
An easy-to-use design, intuitive app, and educational tools can help you feel confident in your skills. When you need support, our experts are ready to help you.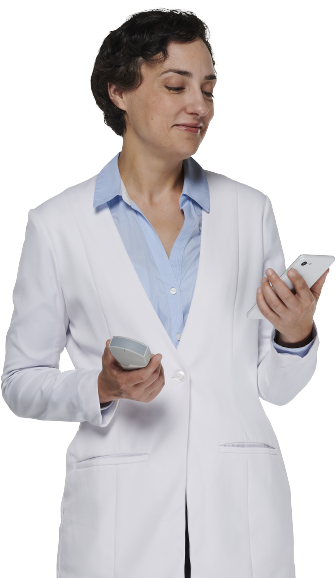 Data privacy and security
at the forefront.

Securely store, share and collaborate seamlessly. Vscan Air offers a high level of security.
Flexible wireless dataflow
DICOM®, including query from Modality Worklist server, Store to DICOM PACS, receive Storage Commitment
JPG/MPG exports to shared network folders (supports importing into EMR)
Share auto-anonymized images with other apps
No cloud required
Secure DICOM including the option of Peer Authentication
Secure User Authentication
Password required to access patient data
PROBE FEATURES
DIMENSIONS
APP FEATURES
LINEAR TRANSDUCER FOR SHALLOW SCANNING
Frequency 3 – 12 MHz
Maximum depth – 8cm
CUSTOMIZABLE PROBE BUTTON
Scan time – up to 50 minutes
Recharge time – 75 minutes (from 10% to 90%)
Use any Qi compliant wireless charger
Tested to military drop standards (MIL-810G)2
IP67 rated waterproof2
Compatible with high-level disinfection techniques
Withstands temperature extremes
CURVED TRANSDUCER FOR DEEP SCANNING
Frequency 2 – 5 MHz
Maximum depth – 24 cm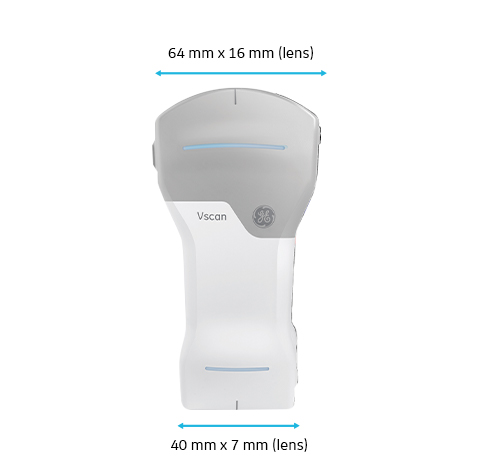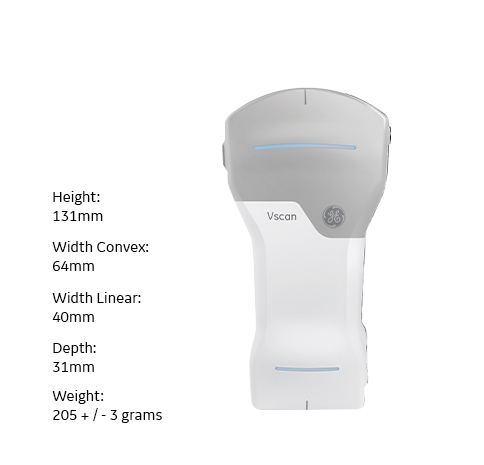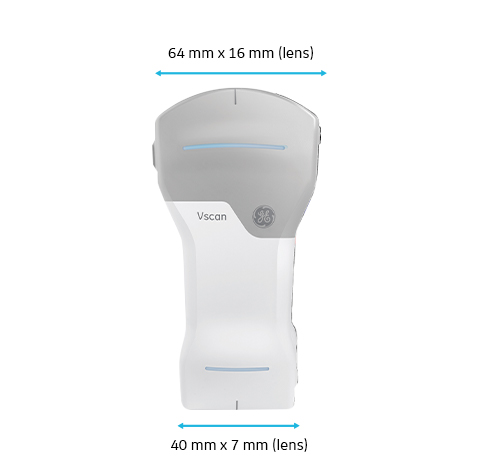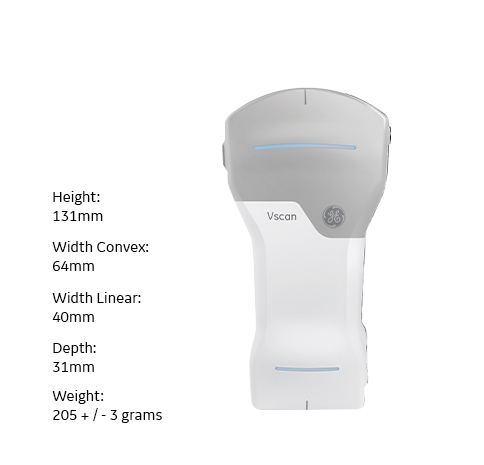 SUPPORTED MOBILE PLATFORMS
Connects to your own mobile device.
Optimized to work with a range of Android and Apple iOS smart phones and tablets.
Supports portrait and landscape orientations to optimize image size and ergonomics for different use scenarios.
INTUITIVE USER INTERFACE3
Minimized number of keys and intuitive thumb-controllable touchscreen user interface.
Single key/gesture to control freeze/unfreeze, store, color on/off, gain and depth control.
Customizable probe button (Freeze/Store).
Easily accessible presets – available without scrolling.
User-selectable default preset.
1. Andersen & Dalen – Diagnostic Influence of Routine Point-of-Care Pocket-size Ultrasound Examinations Performed by Medical Residents – J Ultrasound Med. https://www.ncbi.nlm.nih.gov/pubmed/?term=25792578; Filopei & Kory 2014 – Impact of Pocket Ultrasound Use by Internal Medicine House Staff in the Diagnosis of Dyspenea; Maw & Soni 2018 – Inpatient Notes: Why Should Hospitalists Use Point-of-Care Ultrasound? – Annals for Hospitals.

2. Vscan Air probe withstand drops: tested to Military drop standards (MIL-810G). IP67 waterproof, compatible with high level disinfection techniques.

3. Designed with award-winning Edison™ Design System, which is user validated to be intuitive and consistent for healthcare software.
Products mentioned in the material may be subject to government regulation and may not be available in all countries. Shipment and the effective sale can only occur after approval from the regulator. Please check with your local GE Healthcare representative for details.