Handheld Ultrasound Knowledge Center.
Handheld Ultrasound Videos
Product Tutorials

Clinical Tutorials
Filter product tutorials
Clear all parameters
For optimal experience, view on personal computer
Filter clinical tutorials
Clear all parameters
Primary care
Emergency
Cardiology
Women's health
Urology
Procedural
GE HealthCare is providing educational videos to support medical professionals continuous learning related to various devices, technologies, and applications.
Ongoing Handheld Ultrasound Education
GE HealthCare proudly partners with ultrasound educators to provide a wide variety of offerings from product training to CE-based
clinical courses. Continue your learning journey now.
1-day AIU in person Ultrasound Education Class $1,095
Ultrasound Training with the Australian Institute of Ultrasound (AIU) for one day at their Gold Coast office. This includes 1:1 training and the topic of your choice using with core system purchased. Not available with any other offer.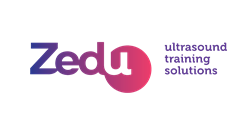 1-Day ZEDU Ultrasound Education Course $1,150
Select from a full range of one day courses on the topic of your choice from Zedu Ultrasound Training Solutions in Melbourne. Not available with any other offer.
1 day ZEDU Ultrasound One-on-One Personalised Coaching $1,750
Develop your skills in ultrasound – FAST! Increase your confidence, improve your ability and speed with focused 1-on-1 training.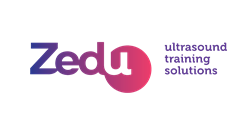 Choice Accreditation $1,700
4-year Full Suite DIAS Accreditation, LSPN from Medicare, assistance with selection of item numbers, Medicare exemption paperwork (if rural practice). Price assumes 1-2 billers in clinic. Contact Choice for larger clinics.
Clinical Resources
Articles

Clinical Images

Studies & Evidence
Filter clinical images
Clear all parameters
For optimal experience, view on personal computer
Primary care
Emergency
Cardiology
Women's health
Urology
Procedural